July 30th, 2014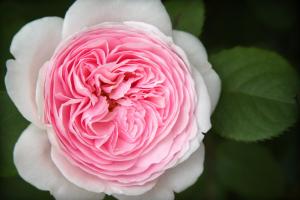 Like most of the United States, we experienced a harsh winter here in Arkansas in 2013-2014. The promise of spring and the new roses that would accompany the change of seasons were met with great anticipation. One of the first roses to bloom in my garden was this Geoff Hamilton by David Austin and here is my capture of this lovely spring rose.

Photo taken on May 1, 2014; shot with a Canon 40D at f/5.6, 1/320 sec., ISO 500, 135 mm focal length, no flash, and manual focus.






July 28th, 2014
In the summer of 2013, I had the privilege of being invited to join the advanced photography class from Northeastern State University in Tahlequah, Oklahoma, on their "Shooting Seattle" class/trip. One of the highlights of the trip was shooting at the Bloedel Reserve, an internationally renowned public garden, located on Bainbridge Island.

One of the first stops on the Bloedel Reserve tour is The Meadow. As I looked across the expanse of head-high grass, I saw a young couple just ahead. They had stopped so that the young man could take a photo of the young woman. I couldn't resist taking a photo of this young man taking a photo of his lady friend and here is the result.

Later, after finishing the tour, we all met up at the main entry. I found out that both were from Hawaii and were students at Washington University. He had just graduated and she was taking the last class she needed for her undergraduate biology degree with a plan on entering medical school. I never mentioned the photo to them. I wish I had retrieved their contact information and passed a copy of the photo on to them and also taken the opportunity to thank them for this wonderful "Photo Op."

Photo taken on July 19, 2013; shot with a Canon 40D at f/5.6, 1/500 sec., ISO 200, 117 mm focal length, no flash, and manual focus.

Note: For more on the Bloedel Reserve, please visit: http://www.bloedelreserve.org. I highly recommend.